Regular price
$0.00 USD
Sale price
$24.00 USD
Unit price
per
Sale
Sold out

The Beeswax Hair Removal Mousse provides gentle yet effective hair removal - no allergies, black spots & stubble!
Hear What Our Happy and Satisfied Customers Say About Beeswax Hair Removal Mousse!

Jessica Tan, AUS
"The Beeswax Hair Removal Mousse works faster and better than other shaving creams I've used. It removes unwanted facial hair and peach fuzz. It's been over two weeks and there is still no stubble. Also, I didn't need to put a hydrating lotion over it since it's moisturizing enough for me."

Adam Chapman, USA
"I have sensitive underarms that need constant shaving, and this has been the best product for me. This mousse gives long-lasting results without leaving my pits itchy and chafing. The results really last way longer than shaving. No burns, ingrowns, and redness."

Ayleen Brooks, Canada
"The Beeswax Hair Removal Mousse is incredible! It really gives painless hair removal and slows down regrowth. This is the painless and more efficient alternative to waxing and shaving. Calms and softens my sensitive skin too!"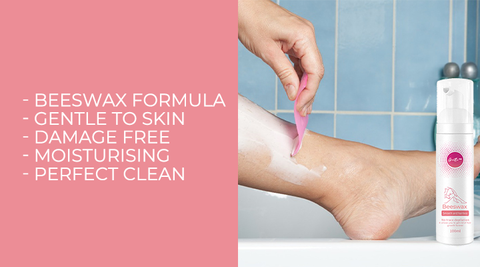 Get Rid of Unwanted Hair Quickly & Painlessly
The Beeswax Hair Removal Mousse provides a perfectly clean and traceless hair removal without burning or damaging your skin. It strikes a balance between effectively getting rid of unwanted hairs all over the body and nourishing the skin with moisturizing and soothing ingredients. On top of that, this cream delays hair regrowth and leaves you with smooth, hair-free skin for weeks!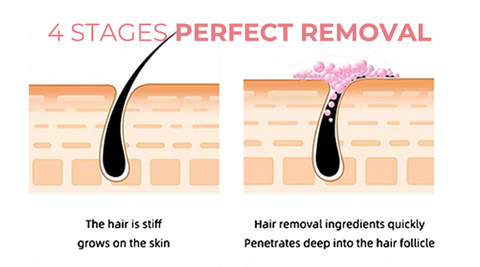 Its gentle formula doesn't sting and burn when applied to the skin. It is formulated to remove hair directly from the root, breaking down the keratin structure of the follicle so you can easily wipe the cream and hair away.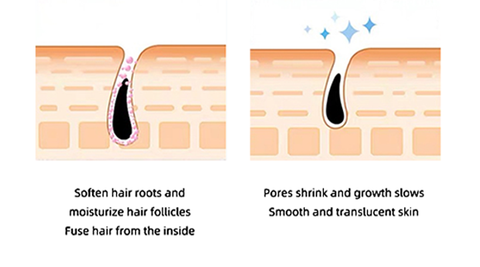 Withered follicle delays hair regrowth. So no more daily shaving or waxing that consumes too much of your time. You'll have smooth skin without black spots, ingrown hairs, or rough texture for up to three to five weeks!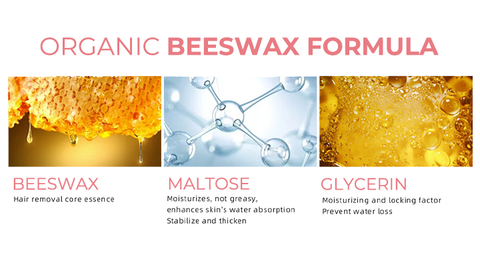 The Beeswax Hair Removal Mousse is infused with skin-calming beeswax and a blend of nourishing plant essences to ensure your post-hair removal skin feels soft, soothed, and hydrated.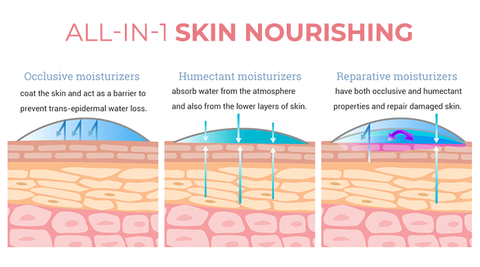 Natural Beeswax



Beeswax creates a protective barrier on the skin, preventing moisture loss and keeping the skin hydrated and supple. It also contains natural antibacterial properties that can help to prevent infections and inflammation, making it a great ingredient for sensitive skin. In addition, beeswax helps to grip the hair follicles and remove hair without damaging the skin, making it an effective and gentle method of hair removal.



Maltose + Olive Oil



Maltose is a natural sugar that provides excellent moisturizing benefits to the skin, helping to keep it soft and supple. It also has a soothing effect on the skin, which can help to reduce any irritation caused by hair removal. Olive oil is another powerful moisturizing ingredient that is rich in antioxidants and has been shown to help protect the skin from damage caused by free radicals. When combined with maltose, it creates a potent blend that nourishes and hydrates the skin while also helping to remove hair effectively and gently.



Glycerin



Glycerin is a natural humectant that helps to keep the skin hydrated by attracting and retaining moisture. It is used to prevent dryness and irritation during the hair removal process. It helps to soothe and moisturize the skin, leaving it soft and smooth. Additionally, glycerin has a cooling effect that can help to reduce redness and inflammation, making it an ideal ingredient for sensitive skin.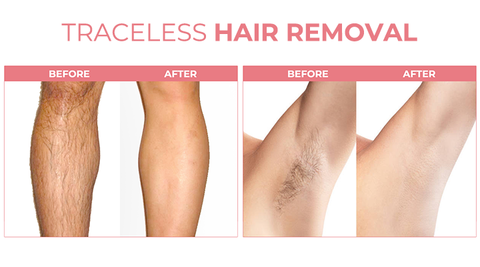 -
Major Product Features:
Effectively and painlessly gets rid of unwanted hair in the face, arms, legs, underarms, feet, back, and bikini area without harming your skin

Formulated with skin moisturizing & nourishing ingredients that soothe and hydrate post-hair removal skin

Weakens and breaks off hair from the roots to delay regrowth, letting you stay hairless for weeks

Provides hair root peeling without damaging pores and leaving black spots, irritation, redness, or inflammation

Inhibits growth rate and shrinks pores

Prevents growth of harder and thicker hair

Has a light fragrance

Suitable for all skin types
-
"The Beeswax Hair Removal Mousse is one of the very few hair removal creams that doesn't have an overpowering "chemical" odor. It's also packed with hydrating and soothing ingredients that prevent sensitivity. I can even use it in my bikini line without having to worry about the skin becoming irritated." - Anna Fowler, beauty content creator
-
 How to Use: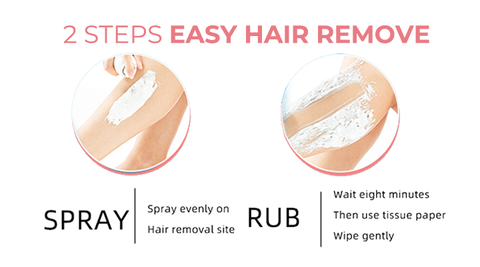 Step 1:

Shake the bottle and press the nozzle.

Step 2:

Spray evenly across the area and leave it on for 5-8 minutes.

Step 3:

To check if hairs are already detached, gently test a small area. Completely wipe it clean if the hair already starts falling off.

Note:

Don't leave it on for more than 12 minutes. If the hair doesn't start to fall out, you could shave it since the hair has already softened.
Sara Taylor put the Beeswax Hair Removal Mousse to a 4-week test and shares her experience.
I have hairy arms and legs that need constant shaving, and it always feels like a chore to me. Waxing is absolutely a no-no because I just couldn't just go through that pain again. I came across the Beeswax Hair Removal Mousse online and decided to try it to see if it really lives up to the "painless shaving" claims.
Week 1: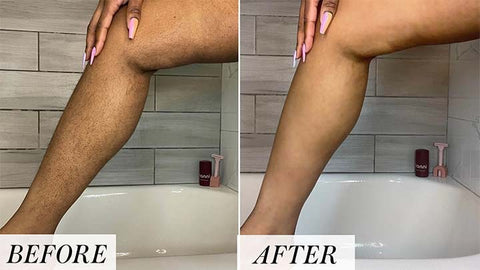 I tried the hair removal cream, and the experience was good. It was so easy to apply and wipe or wash off. Hairs got broken on their own! It was really a painless experience. No burning sensation, no strong smell, and no over-dryness and itchiness after the process.
Week 3:

I took a photo of my arms and legs. As you can see, the skin is hairless and smooth. Absolutely no chicken skin and rough texture.
Week 4:

Still hairless! I'm blown away by this product. This is just perfect. It gave me results that look like it was done by a professional. Saved me all the trouble of daily shaving. And no ingrown hairs!
Product Specifications:
Net weight: 30ml/100ml

Shelf life: 3 years

Storage method: Store in a cool, dry place.

Ingredients: Natural Beeswax, Maltose, Olive Oil, Glycerin
Package Includes:
1 x

Beeswax Hair Removal Mousse
Share
View full details